What is 'Sims 3 error code 16'?
"Sims 3 error code 16" is an error, which may mean that your neighborhood saved file is larger than 4 GB and cannot be saved. This refers to the total file size of your current game, not necessarily just your current family.
How can you fix 'Sims 3 error code 16'?
Some of the common fixes include:
Deleting the saved game with .bad
Please see our in-depth walk-through solutions below.
1. Delete the saved game with .bad
"Sims 3 error code 16"may occur when your saved game got corrupted. To fix it, please do not close the game. Just minimize it and see the steps below.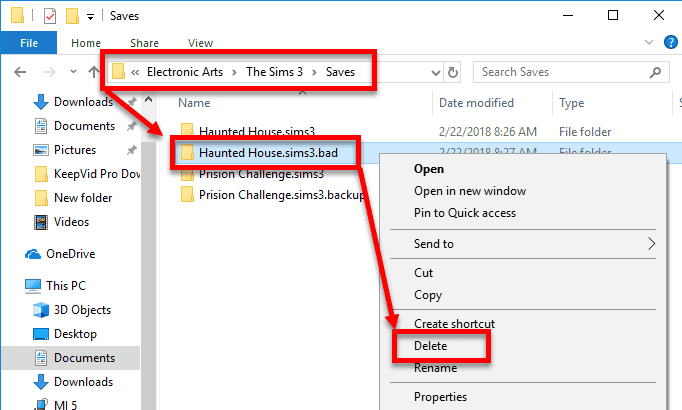 Image Credit: genesismarasigan / ErrorSolutions.tech
NOTE: Make sure your disk drive has free space to save the game. Delete unwanted file to increase disk space.
Navigate to your game save file. As a default, it should be under C:\Users**YOUR USERNAME**\Documents\Electronic Arts\The Sims 3\Saves.

Look for your saved game file name with .bad. Right-click it and select Delete.

Go back to your Sims 3 game.

Save it again.

If the error still persists, repeat the process.