What is Netflix error 1006?
Netflix error 1006 is an error that usually occurs trying to access Netflix through your device such as Apple TV, iPhone, iPad, iPod Touch, or Nook. The information stored on your device may need to be refreshed.
It is also possible that the error has occurd due to network issues. Your device's connectivity to the internet may be causing the error. Another reason for the error may be the Netflix app itself.
You may see the error "There is a problem connecting to Netflix. Please try again later."
How can you fix Netflix error 1006?
Some of the solutions to this error include power cycling your device, checking your internet connection, changing Apple TV DNS to manual, and installing updated Netflix on your device.
Please see our in-depth walk-through solutions below.
1. Power Cycle Apple Device
Netflix error 1006 may occur when your device has a caching problem. Caches are temporary data stored on your device so it could load your activity faster, but sometimes they get corrupted. You may want to power cycle the device your device so it could flush out the cache and also create a new connection to your access point (modem).
Power Cycle: Turning off the device disconnecting it from the power source for a minimum of 60 seconds and then turning it on again.
2. Check your Internet Connection
Netflix error 1006 may occur if you have a problem with your internet connection. Mostly, this error appears when you're using data connection with your iPhone. The error may be fixed by resetting network settings.Please see guide below.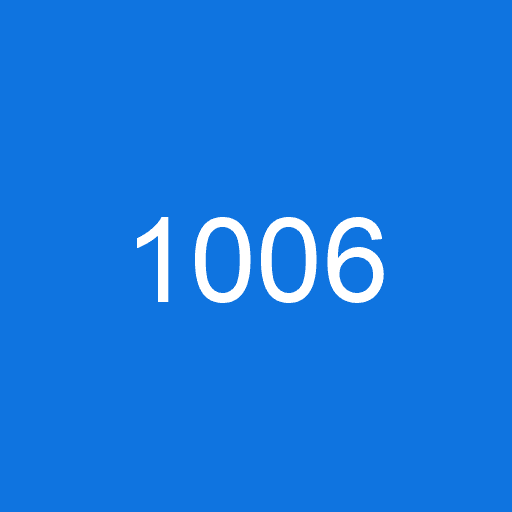 Reset Network Settings for Data users
Go to Settings > General > Reset > Reset Network Settings**. **
Enter your password.
Press Reset network setting in red font.
The phone will automatically reset.
Another possibility is ISP problem, visit speedtest.net to confirm if your internet speed is below far too normal. If the test confirms low internet speed, call your internet service provider to confirm any problem with there service. If your internet speed is normal, other users in your home network could be using too much bandwidth. If they are, try streaming later.
The last possibility is security policies. Security policies are common when you are connected to a private network such as school and office. You may want to ask the IT administrator of that network to let you use Netflix. But, if you are connected to your own home network, it may have a possibility that your network security policies are blocking your Netflix application. Parental control and Network bandwidth limiter are examples of network policies. You may want to configure it to fully access Netflix. However, if the network policies are set up by your ISP, you may want to call them.
NOTE: If you have other devices on your home network that could run Netflix, you might want to run Netflix on that device to confirm internet problem. If the other device did manage to work correctly, please proceed to the next solution.
3. Change Apple TV DNS to Manual
Netflix error 1006 may also occur if the DNS is misconfigured. It can be fixed by configuring the DNS using the Google public DNS. Google public DNS is 8.8.8.8 and 8.8.4.4, please input this to your Apple TV DNS.

Image Credit: genesismarasigan / ErrorSolutions.tech
Go to Setting.
Network ==> Ethernet or WiFi ==> Configure DNS.
Set DNS to Manual and type in 008.008.008.008 or 008.008.004.004.
When finished, restart Apple TV.
4. Update or Reinstall Netflix
Netflix error 1006 may also occur if your Netflix is out of date or has become corrupted. You may want to update it if it is out of date. But if you already encountered the error, it is better to reinstall Netflix too avoid future errors.